Adorable fluffy munchkins, with eyes like a button makes you want to snuggle them all the time? We'd say - the feelings are mutual as we feel the same seeing a pup!
When life took a standstill with the unexpected pandemic, pups have indeed played a major role in keeping us sane and happy. As pet parents, it also becomes our responsibility to care for the little furry ones as they grow up. Apart from our love and care, what we feed them is also very important.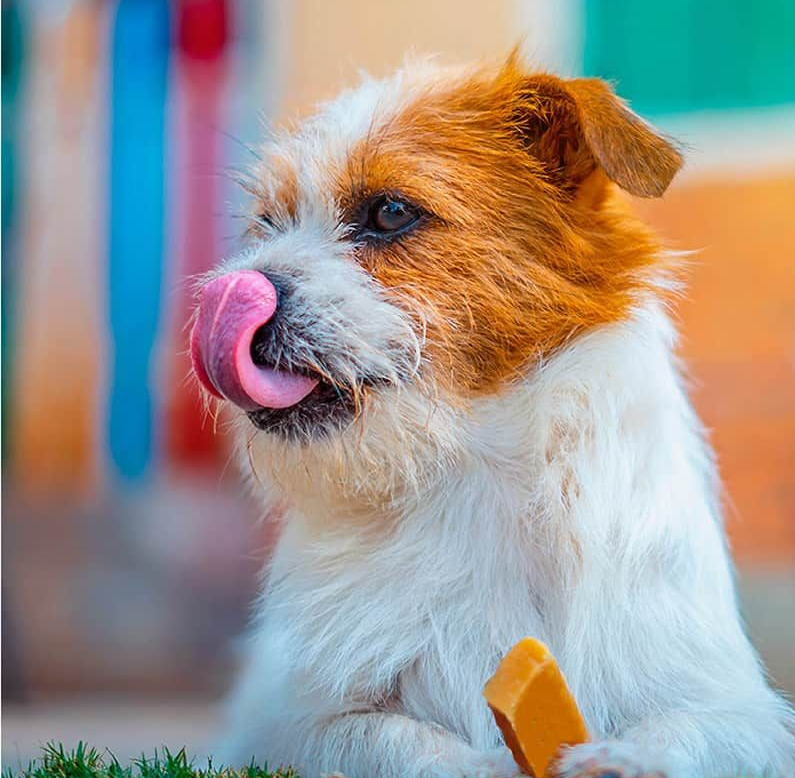 Choosing the right and safe dog treats for your puppy's nutrition can be a major concern for pet parents with so many options available in the market. However, there are certain things to keep in mind to ensure you choose safe dog treats for your puppies.
Things to avoid while purchasing puppy treats
Here are a few things that you should check on the label before purchasing a dog treat -
1. No artificial colors and flavours
A lot of commercial puppy treats add artificial colours to puppy treats in order to make it more appealing to pet parents. However, it has no nutritive value and can prove to be harmful for your furry friends in the long run. Studies have revealed that too much ingestion of artificial colours and flavouring tend to cause behavioural problems in doggos. Moreover, doggos cannot visualize the color spectrum that humans can, so are colourful treats really needed?
Always choose puppy chew sticks that have natural flavours and colours, and it is one of the most important things to check on the label while choosing safe puppy treats.
2. No low quality ingredients
Cheap treats often include unnecessary fillers and by-products that have no nutritional value, rather lead to health issues and allergic reactions. Ingredients such as white flour, rendered fat, animal digest, vegetable oil, etc should be avoided in puppy dog chews. Choose safe dog treats, especially for teething puppies.
This is why it is better to choose natural puppy teething treats, like Dogsee.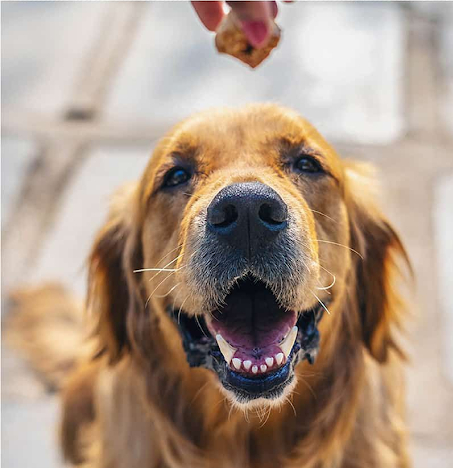 3. Avoid syrups and molasses
Just like for hoomans, sugar is also bad for doggos that can cause extreme weight gain. Syrup and molasses may not be toxic, but they have a very high sugar content which is not at all recommended for puppies. Also, certain syrup products contain xylitol, which is toxic for doggos and cause hypoglycemia, liver issues and more.
Molasses also have no major role in your pup's nutrition, and so it is best to avoid such ingredients.
4. Avoid allergy causing ingredients
If your little doggy is prone to frequent allergies, choose dog treats that are free from grain, wheat, gluten and soy. These ingredients are mainly cheap substitutes or food binders with less nutritional value, but are common dog allergens causing ill effects like itching or irritable bowel syndrome in puppies.
Choosing Safe Puppy Treats
As pet parents, we want to give our pups nothing but the best. As puppy treats are a part of your doggo's daily diet, here are a few important things to keep in mind while shopping for treats -
1. Choosing the right size
Watching a puppy with a large-sized treat can be cute, but they may not feel the same. The size of your chosen treat should be in accordance with the size of your pup, not just for convenience but also to check the calorie intake. Also, contrary to common misconceptions, hard treats are good for puppies, if it's in the right size. For example, Dogsee treats are available in three different sizes - small, medium and large - and you can choose based on the size, breed and age of your doggo.
2. Treats with health benefits
Puppy treats are an important part of your pup's growing up years, especially for training sessions. So choose treats that not only keep your pup engaged and help in training, but also ones that provide health benefits.
Cow and yak cheese treats are great puppy calming treats. Hard treats like Dogsee hard bars are made from cheese that fulfil the calcium requirement for your pup, and at the same time maintain good oral health by keeping plaque and tartar at bay. Long lasting dog chews also keeps your doggo's breath fresh, thus making the treat a sort of a complete package.
3. Treats with real fruits and vegetables
Fruits and vegetables are full of vitamins and minerals, along with antioxidants that make it nutritious and a must-have in your puppy's diet. However, it is also important to keep in mind that all fruits and vegetables are not ideal for doggos.
Healthy puppy treats made from fruits like apples, bananas and coconuts are nutritious and beneficial in the long run. Vegetables like beetroots, green beans and carrots are good to keep their overall health in check.
Dogsee: 100% Natural and Pure Puppy Treats
Dogsee was born out of your unconditional love for doggos and so every Dogsee dog treat is as pure as your love. Made from 100% natural ingredients, Dogsee treats are human-grade, grain and gluten free and do not contain any artificial colour and flavouring. All raw materials are sourced from the Himalayas and the freshest orchards so that your furry friends can enjoy the best that Nature has to offer.
Dogsee puppy treats are available as -
Hard bars - Made from an ancient recipe called churpi, the hard treats consist of Himalayan cow cheese and a pinch of lemon and salt. These treats are smoked and sun dried to perfection, giving it a cheesy flavour. These long lasting bars help maintain oral hygiene and keep your doggo's breath fresh all day.
The hard treats are also available in a turmeric flavour that helps boost immunity in your furry friends.
Puffed treats - Dogsee's puffed treats are delicious cheese treats that are sun dried for over 35 days for an additional flavour and texture. They are further heated slightly for a crunchy texture. These soft treats are rich in protein, help keep your pup's breath fresh and are ideal for healthy skin and shiny coat.
Crunch - Dogsee Crunch are single ingredient training treats, made from real fruits and vegetables. Sourced from the choicest farms, these treats are freeze-dried to retain all essential nutrients. They are available in apple, banana, beetroot and coconut flavors and the favourite among numerous puppies.
Puppies are among the most adorable members of the family and keeping them healthy and happy is the responsibility of every pet parent. What we feed our puppies has a major impact on their growth and development, so always -
Choose Natural, Choose Pure, Choose Dogsee.
---
---