A perfect way to keep your large breed doggo chewing happily and entertained is by offering them Dogsee Chew's long-lasting dog treats. These natural dog chew sticks are made from the finest cheese from the Himalayas. They owe their hardness to being smoke and sun-dried for over 35 days. Your dogs are sure to love munching on them. They also help in lowering the chances of plaque and tartar build-up and freshen breath making them the best cheese sticks online.
Key Benefits
Acts as the perfect chewy pastime for a long time.
Helps prevent plaque and tartar buildup.
The rich, cheesy flavor helps keep breath fresh.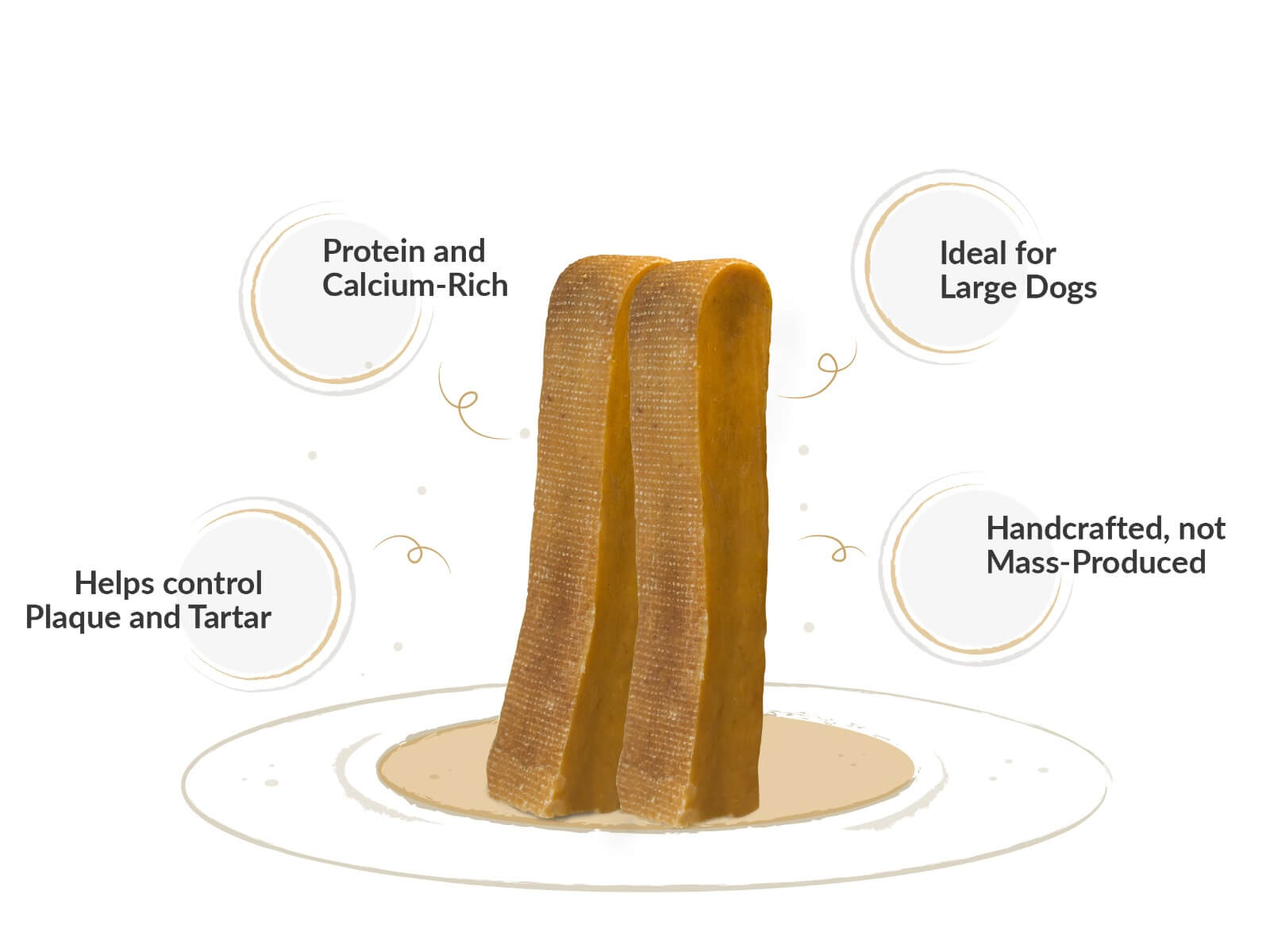 The simple 3-ingredient recipe includes:
Milk. A dash of lime. A pinch of salt.

Crude Protein: Min 59.2% Crude Fat: Min 5.2% Moisture: Max 10% Fiber: Max 5.9%

Compared to rawhides, antlers, and bully sticks, these chews are healthier alternatives - These Himalayan cheese chew treats are 100% natural and high in nutrition (59.2% protein and 5.2% fat). Being completely free from preservatives, added colours and chemicals, they are in stark contrast to the unhealthy rawhides which are processed with harmful chemicals. These treats become soft on chewing on them, so they're good for your dog's teeth and gums, as compared to antlers which are very hard.